Versatile, robust and elegant in design. Auditel's Tablets support a wide range of usages for the modern digital age and are available for customisation on request.
Whether you need multiple digital devices for office work, business communication or personal use at home, we can provide the solution that fits best.
Featuring improved Full-HD IPS, LCD screen for excellent viewing angles and colour reproduction.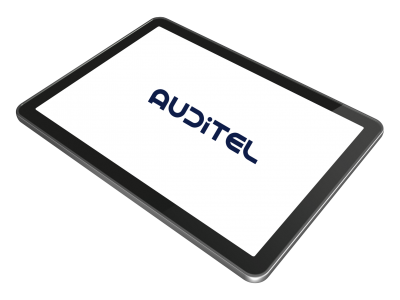 Our Tablets are powerful, available in three sizes and feature the following:
Android 7.0 Nougat TM or higher

Access to Google Play StoreTM

Full HD (1920×1200) IPS LCD with multi-touch

Stereo Speakers

Quad Core MediaTek CPU

Mali graphics acceleration

2Gb Ram, 32Gb Flash

Flash Upgradable by 128Gb microSD card

2MP Front camera, 5MP Rear camera
WiFi 2.4 & 5GHz bands, Bluetooth 4.0, GPS

5mm Headphone jack

Micro USB charging and OTG port

2A USB UK/USA Charger, and micro-USB charging lead

7″ 3000mA/h ~4hrs battery life*

8″ 4000mA/h ~5hrs battery life*

1″ 7000mA/h ~9hrs battery life*

*Depending on usage
We offer Tablet Customisation so you can put your personal stamp on your device.
Business branding services are also available, so your digital operations are always professional.
The following is available on request (subject to MOQ):
Choice of finish
Printing eg. logo
Bespoke software / App loading
See our Android Tablets up close
For enquiries and more information on customisable devices, please don't hesitate to get in touch.